Transforming lives in New Mexico since 2004.
It started with one woman's vision for helping families experiencing homelessness.
Frances Thaxton Ash, raised in Albuquerque, lived a modest life, loved home and family, and was a longtime member (93 years to be exact) of Central United Methodist Church. She was married and widowed twice and didn't have children. In her will Frances included a substantial financial gift to the church to help end family homelessness.
From Dream to Reality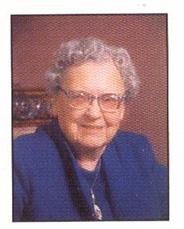 To honor Frances' vision, in 2001 the pastor and members of a special church committee created a project that they eventually named Saranam, which means "refuge" in Sanskrit. The name Saranam comes from a hymn: "God is my refuge that is higher than I, Saranam Saranam Saranam…."
They designed a one-of-a-kind residential program with an educational component but no religious requirements. They identified a 24-unit apartment complex on Albuquerque's east side where families could live together in a safe, comfortable community environment.
The doors to Saranam opened in 2004 to four families who received educational support, life skills, and help with their daily living expenses. Since then, we've expanded to welcome ten new families every year. Based on new research, our program now includes intentional community connections, dedicated life skills classes, family and child programming, and alumni services.
Frances' generosity continues to make our life-changing work possible. The gift that started our work, the Frances Thaxton Ash Endowment, covers most of our fundraising costs. Thank you, Frances! Donations from our community go directly to supporting our families.