By: Stephanie Johnston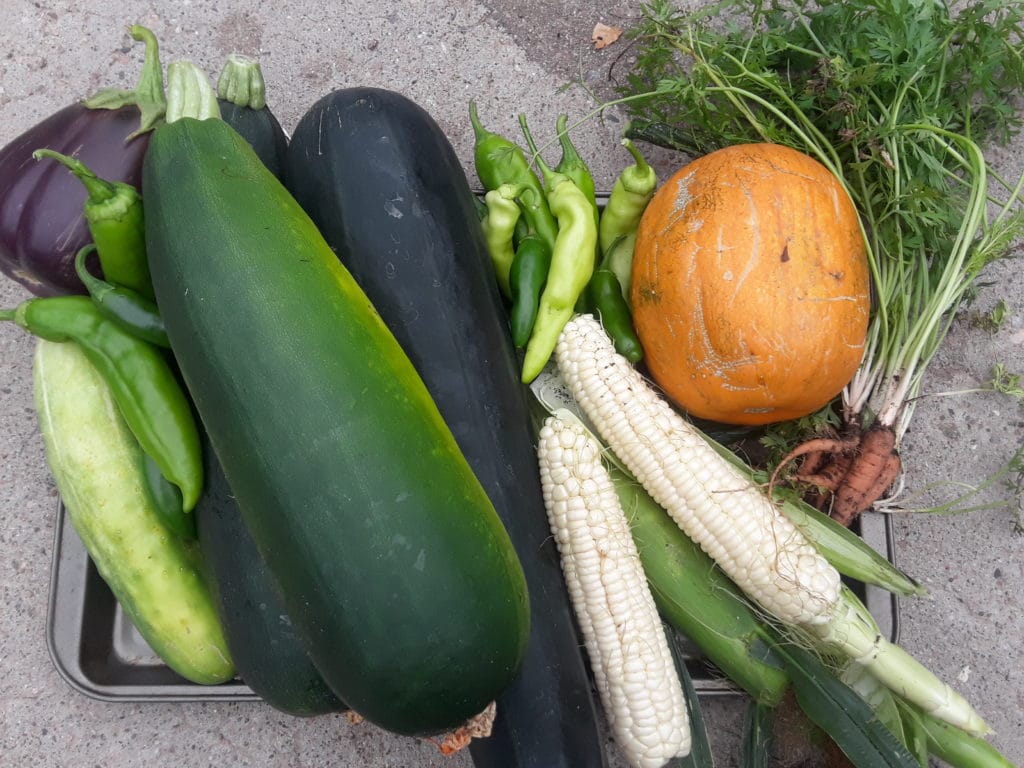 March is national nutrition month! Addressing hunger is so much more than just filling a belly; learning about and accessing healthy foods has huge implications for the stability of a person's transition from homelessness.
We are so lucky that our former Family Stability Advocate, Stephanie Johnston, is also a licensed nutritionist. We took some time to talk to her about it.
Nourishing Change
Why is nutrition so important to you?
I've always had a passion for cooking and I really enjoy feeding my family healthy foods. When I changed careers a few years ago, I knew I wanted to make nutrition a bigger part of my life. I've come to discover that it touches every facet of our world- from the federal budget to individual mental, dental, and physical health.
How do we integrate nutrition into our work at Saranam?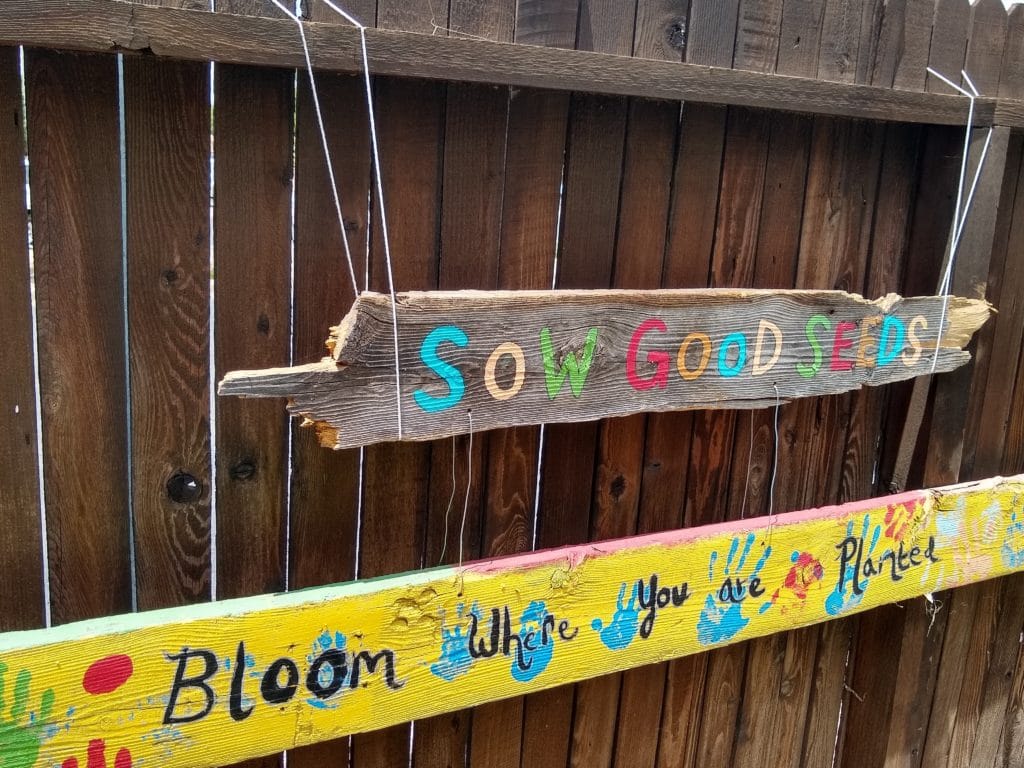 Our first-year students are required to take Ideas for Nutrition and Cooking, "ICAN" through New Mexico State University, and in the alumni program I offer ideas for healthy cooking on a budget. Saranam also pays for some extracurricular activities for the kids in the program and that goes hand-in-hand with healthy eating.
I find that a lot of nutrition starts with simple exposure to foods, so I also always make it a point to offer healthy snacks- fruit and vegetable trays, infused waters and the like at our meetings.
Community has a huge impact on nutrition as well, especially as a parent. Having someone else there to come up with food ideas or share food with is so helpful. One of the big ways we do this is incorporating gardening in our curriculum.
When your plants start to produce a lot, it is nice to go around and share. It makes you closer to your neighbors… – Saranam family
What is the link between poverty and nutrition?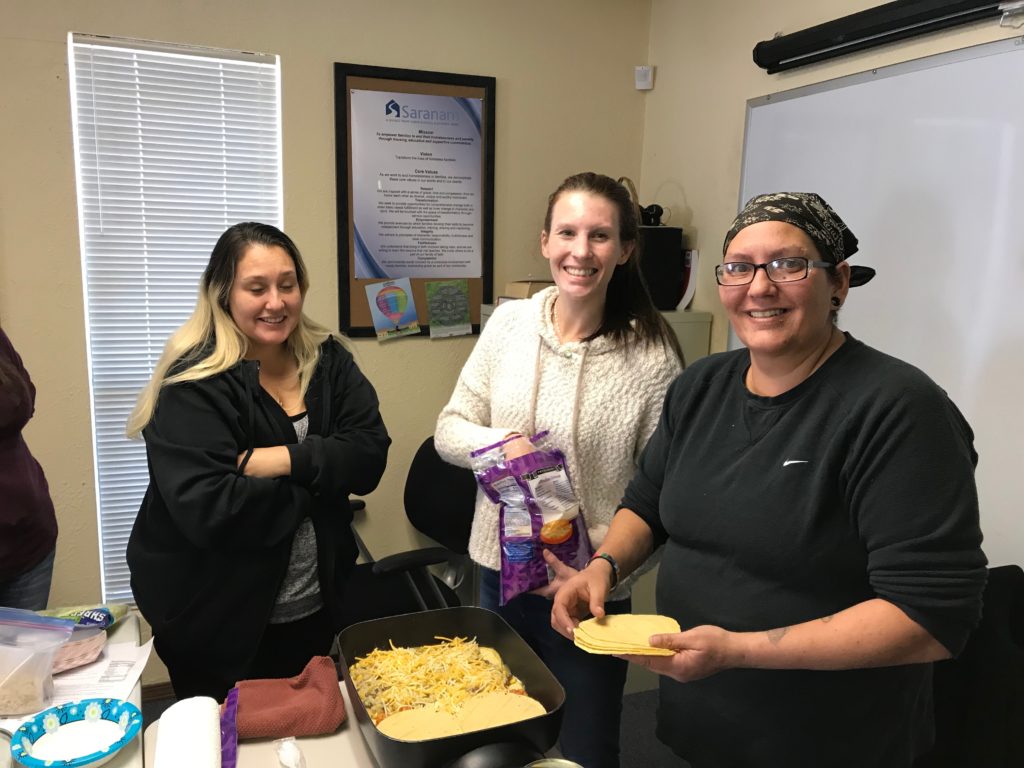 Well of course, food insecurity is synonymous with poverty- but the impact is deeper than that.
Not having food security or any control over what we can eat can also be extremely stressful and discouraging. When a family experiences homelessness, they often don't have access to refrigeration, food storage, a stove, a blender, etc., so it's hard to prepare healthy foods. It's empowering for families to have a choice of foods and know that they have the capacity to provide for their families' health, rather than just focusing on survival.
This self-sufficiency is something we don't often think of. It's crucial to not take away people's autonomy over the foods they eat, but to teach them the right balance to maintain a healthy diet and lifestyle. There are no bad foods- there are just foods we should eat more of than others.
Letting your children choose between two healthy choices, like an apple or grapes, is a great way to still let kids have a say in what they put into their bodies. The other side of that coin is not over-restricting food. There's nothing wrong with a offering a cookie every once in a while, but just put a few on the plate, not the whole box.
Also, it may seem counterintuitive, but obesity and poverty are linked. When someone's income is limited, you focus your dollars on what will fill your belly up and not what is necessarily healthy. And foods that are less healthy are sometimes less expensive. Doing this for extended periods of time can be harmful.
It sounds like there are long-term effects of poor nutrition. Is that right?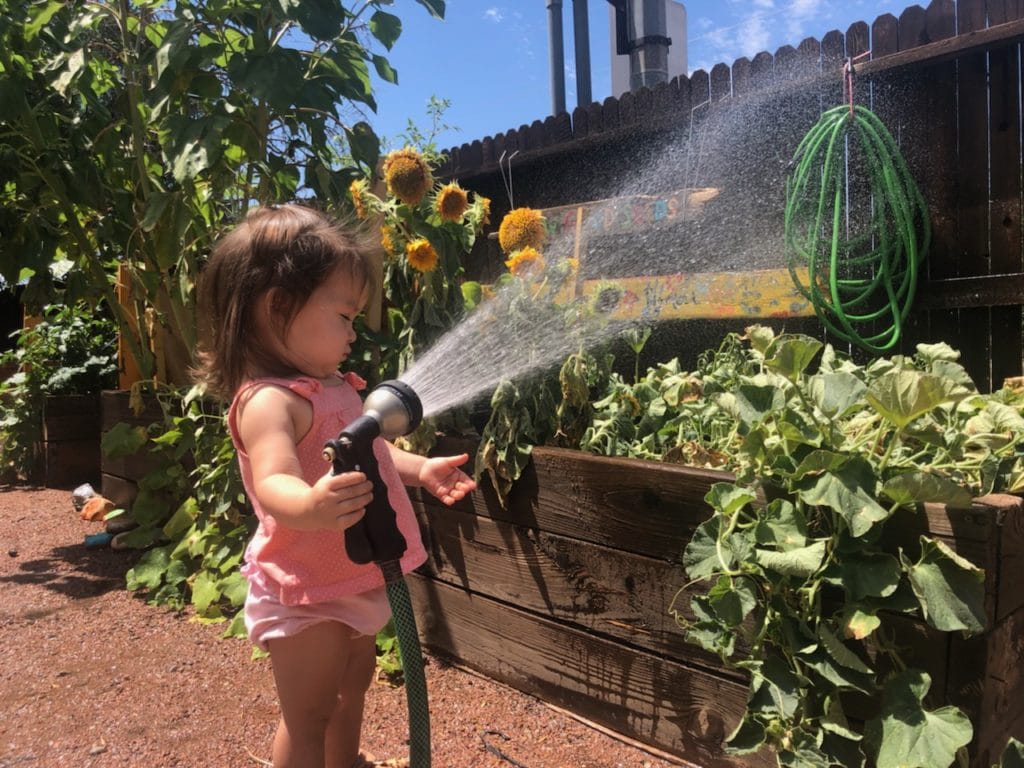 Of course. There is research that shows your insulin resistance decreases with a steady diet of simple carbs. When that happens, your energy drops and you just don't operate at full capacity.
There have also been countless studies that show kids who eat well do better in school, have fewer behavior problems, and better attendance. And those things compound over the years.
We know that poverty often follows a generational cycle. Is the same true of nutrition?
Our eating preferences develop very young- sometimes even in utero. We learn as we cook and eat together as a family.
I didn't grow up knowing about portion control or nutritional value but I know there is a huge link between nutrition and health. That's why I want to work (in the field)- to help others." -Saranam family
There is also the added layer of the adverse health effects of poor nutrition. There is a rise in medical costs that can weigh down a family for life and prevent families from being able to afford higher education, stable housing, etc. – things that really pay off in the end.
What projects do you have coming down the pike to deepen our nutrition program?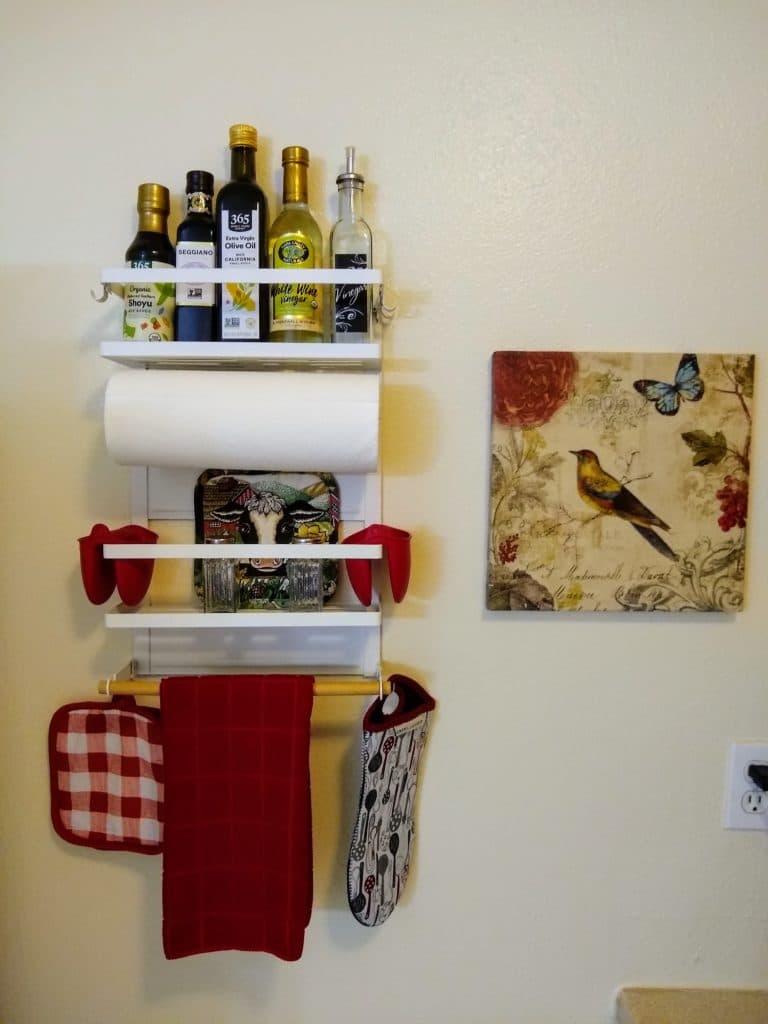 There is no magic bullet to improve nutrition, but we always make sure to use evidence-based activities and programs to make it as effective as possible.
I have started collaborating with Mesa View United Methodist Church to do some low-cost, healthy cooking videos for families in the alumni program. We'll be focusing on recipes that can be prepared in a short time and use less equipment, such as a sheet pan meal, and calculating the cost per serving and nutritional information of those meals. I hope to host some in-person cooking classes as well.
I also think making things like new seasonings available is crucial. Some things can be an investment, but they are often what makes food taste appealing.
What are your favorite websites to learn more about this?
Ellyn Satter Institute: She did seminal work in this area focusing on feeding relationships. For example, just putting healthy foods out and making it fun to try new things. Eating to enjoy each other.
Eating Well: This website has great recipe ideas. You can just put in an ingredient and it will give you tons of ideas.
USDA SNAPed: This is just chalk-full of resources, games, and information.