Community is fundamental. And it feels good, too.
Our unique peer group model uses the power of community to create connection, support, and accountability from day one.
Every summer we welcome about 10 families experiencing homelessness to Saranam. Each group, or cohort, starts their two-year journey out of homelessness together. Then they socialize, share meals, learn, grow –and succeed – together.
That's intentional. We believe that a lack of community support is one reason for homelessness. Research shows that when children connect with supportive adults in the community, it boosts their brain development and social skills, while reducing their parent's stress.
Creating a community of their own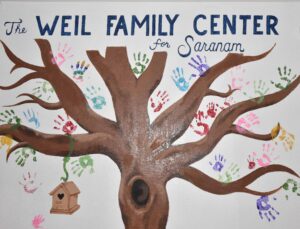 Our peer group model creates an instant community. It provides support and companionship for families as they transition out of homelessness. They live in the same apartment complex as neighbors, classmates, and friends. By sharing experiences – like growing a garden and visiting the zoo – they create bonds that will sustain them when they leave Saranam. Our community also creates a safe space for families to learn how to communicate and work through conflict effectively.
Joining the wider community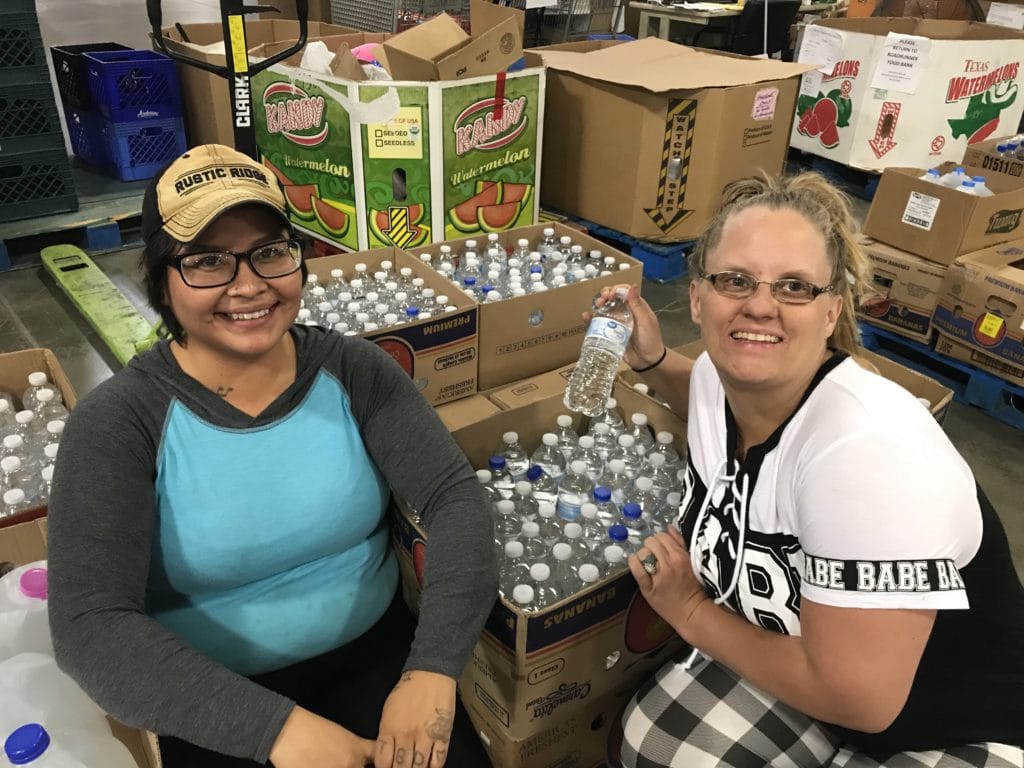 As our families build their own community, they also connect with the Albuquerque community. The first step is getting to know the volunteers who dedicate their time and talents at Saranam.
At the end of the first year, each adult chooses way to give back to the community that's meaningful to them. Volunteering helps our families discover that they:
Can give as well as receive
Make a difference for others
Have something valuable to offer
The Albuquerque Police Department also supports our families by providing safety training and connecting them to the people who protect our community.