Our team has diverse skills and backgrounds but the same passion – helping Saranam families succeed.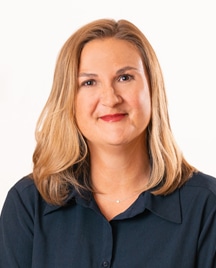 Tracy Weaver
Executive Director
Saranam has benefitted from Tracy's leadership and vision since its inception in 2004. She oversees all program activities, our strategy, fundraising, and our west side expansion project. Tracy has decades of experience working with homeless populations and is a Licensed Professional Counselor with a master's degree in counseling psychology. Tracy enjoys the outdoors, traveling, and laughing with her three daughters.
Contact Tracy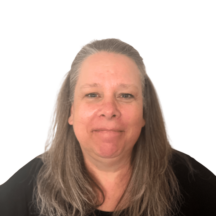 Joell Ackerman
Director of Operations
Joell is responsible for the overall operations and processes at Saranam.  She has a varied background in corporate, military and nonprofit work, and more than a decade of experience working with individuals experiencing homelessness in Albuquerque. When not working she can be found in her home studio making pottery and listening to assorted podcasts.  She and her spouse are avid pickleball players and spend summers pickleballing with friends and family.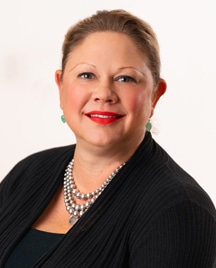 Dianne Campbell
Director of Development
Dianne is responsible for fundraising at Saranam. She's dedicated her career to fundraising for organizations whose missions align with her commitment to educational empowerment, children, and families. Dianne values the diversity and culture in New Mexico and has never met a stranger. She enjoys walks in the bosque with her husband, son, and two Airedales.
Contact Dianne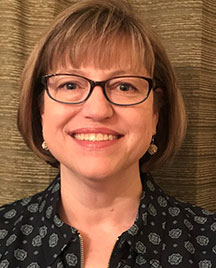 Jennifer Mullen
Program Director
Jennifer helps Saranam families meet their goals and learn new strategies to manage daily challenges. She also ensures they have what they need for their households and education. During her career Jennifer has worked with adoptive families and counseled emotionally disturbed adolescents. She has a bachelor's degree in psychology from the University of Pennsylvania and a master's in counseling from Webster University.
Contact Jennifer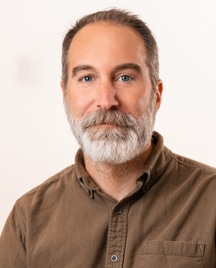 Ian Vetter
Director of Education
Ian supports our team of instructors and designs and manages quality educational pathways for Saranam families. As an educator for more than 15 years, Ian has a wide range of experience including tutoring, supplemental instruction, math and science curriculum development and teaching, and working with ESL students. Ian has a bachelor's in fine arts from UNM.
Contact Ian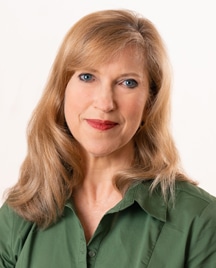 Ellen Shepherd
Director of Continuous Improvement
Ellen tracks client data and Saranam's measures of success to demonstrate the effectiveness of our program. She has a bachelor's in computer science, an MBA in information systems, and more than twenty years of experience in software development, software testing, and project management.
Contact Ellen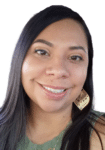 Clarissa Urbina
Case Manager
Clarissa works closely with families as our case manager, helping them set and achieve goals that will enable them to become independent and successful. She is a certified Circle of Security facilitator, is trained in Trauma Informed Care and has a Bachelors degree from UNM. In her spare time she loves spending time with her daughter, listening to various podcasts and learning new ways of thinking. 
Kim Breinholt
Family Activity Coordinator
Kim plans engaging family and life skills activities for the Saranam families and maintains the Weil Family Center. She has a Bachelors degree in Sociology from Brigham Young University and has worked with children and teens in many capacities during the last 25 years. Kim loves reading, working in her yard, Broadway Musicals, and traveling with her family.
Contact Kim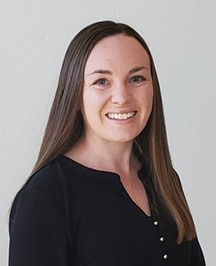 Rachel Zepper
Alumni Coordinator
Rachel has a master's degree in social work from New Mexico Highlands University and a financial coaching certification from Ramsey Solutions.  She has worked in a variety of human service roles, most recently helping newly-arrived refugee families navigate complex educational systems and adjust to life in Albuquerque.  Rachel loves using her experience to help Saranam alumni stay connected and continue their progress after exiting the program.
Contact Rachel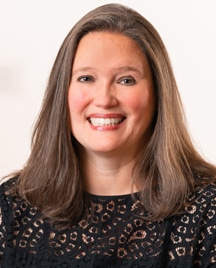 Jennifer Clear
Housing Coordinator
Jen started at Saranam as a volunteer. Her passion for the work led her role as our Housing Coordinator. She ensures each family has a safe, furnished, decorated home. She oversees our donation warehouse and manages supply distribution to our families. Jen worked for 20 years as a corporate trainer, instructional designer, and manager of learning and development before retiring in 2014 to start a family.
Contact Jen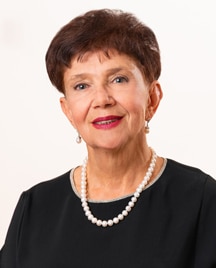 Olga Shapovalova
Administrative Coordinator
Before moving to the United States from Ukraine, Olga was a professor of metallography at the State Metallurgical Academy of the Ukraine. She was a senior process engineer at Intel for 15 years and worked at the New Mexico Material Laboratory for one year before retiring in 2016. Olga joined Saranam as an Intel Encore Fellow to develop systems for building organizational infrastructure. Today, she manages tasks that help our organization run efficiently.
Contact Olga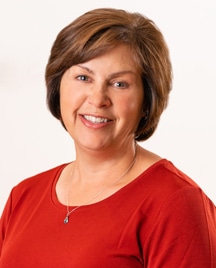 Julie Green
Bookkeeper
Julie has been Saranam's bookkeeper since 2005.  In that time, she has seen many success stories unfold and is so excited to see these families thriving in the community she's called home for 20 years. Julie holds a bachelor's of science degree from the University of Arizona and enjoys knitting, the outdoors, and spending time with her family.
Contact Julie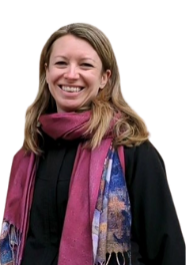 Sunny Holmes
Community Engagement Coordinator
Sunny coordinates marketing and volunteer activities at Saranam. She has a master's degree in political science from UNM and has spent over a decade in the New Mexico nonprofit sector working in fundraising, community outreach and more to help the people of her home state. She loves to use her skills to tell the Saranam story and engage the community in support of our families.
Contact Sunny
Saranam 2023 Board of Directors
We're proud to have a group of accomplished community leaders guiding our work.
William Keleher  – Chair
Smidt, Reist & Keleher
Christine Long  – Vice-Chair
Disciplinary Board of the New Mexico Supreme Court 
Pat Renken – Secretary
Retired, Albuquerque Public Schools 
Chris Baca
Enterprise Builders
Mary Ellen Coon
Retired
Brenda Cordova-Busick
ADC LTD NM
Rev. Ross Whiteaker
Senior Pastor, Central United Methodist Church
Tom Frock
Sandia National Laboratories
Vera Olson
Retired
Janie Rowe
Coldwell Banker Legacy
Jim Stephens
Sandia National Laboratories
Graciela Plata
Enlace Communitario
Aaron Thompson
Legacy Mortgage