Transitional Living Program Taking Shape in Northwest Albuquerque
By Alexa Skonieski
 KRQE
June 26, 2023
ALBUQUERQUE, N.M. — Things are taking shape at the corner of Montaño and Taylor Ranch, where the nonprofit organization Saranam is building 25 units of transitional housing. The project is more than $10 million, being used to expand their efforts from northeast Albuquerque to the other side of the river. READ MORE
Local organization helps homeless families get back on their feet
By Diana Castillo
 KOB4
June 23, 2023
ALBUQUERQUE, N.M. — Homelessness is increasing in New Mexico in New Mexico and an organization is taking a different approach to help affected families.
Saranam works with families to not only get them out of homelessness and poverty but to create stability for generations to come. READ MORE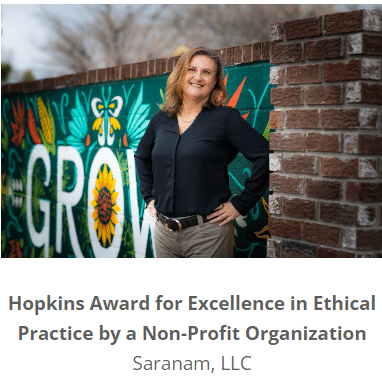 These people and organizations are raising the bar on how to do business
By Craig Landes
 Albuquerque Business First
The awards are presented by Central New Mexico Community College. The nomination and judging process is comprised of three groups: a nominating committee, a screening committee and a selection committee. Albuquerque Business First is the media partner for the New Mexico Ethics in Business Awards.
READ MORE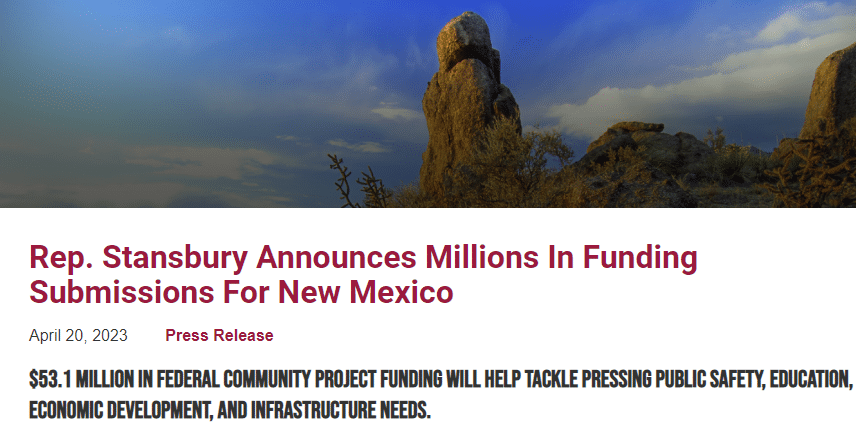 Rep. Stansbury Announces Millions in Funding Submissions for New Mexico
WASHINGTON— As communities across New Mexico face interconnected challenges with public safety, affordable housing, education and economic development, U.S. Representative Melanie Stansbury (N.M.-01) announced her selections for 15 Congressionally funded community projects, totaling $53.1 million, which she submitted for consideration in the upcoming Fiscal Year 2024 budget. READ MORE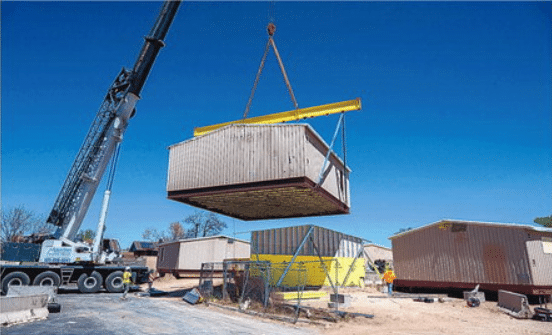 Portable housing being set up for homeless families on west side of Albuquerque
A new West Side community is falling into place.
Crews on Thursday moved 13 portable buildings — once used as Albuquerque Public Schools classrooms — onto a Montaño Road lot that will eventually serve families experiencing homelessness. It marks an expansion of the Saranam transitional living program that already has a presence on Albuquerque's east side. READ MORE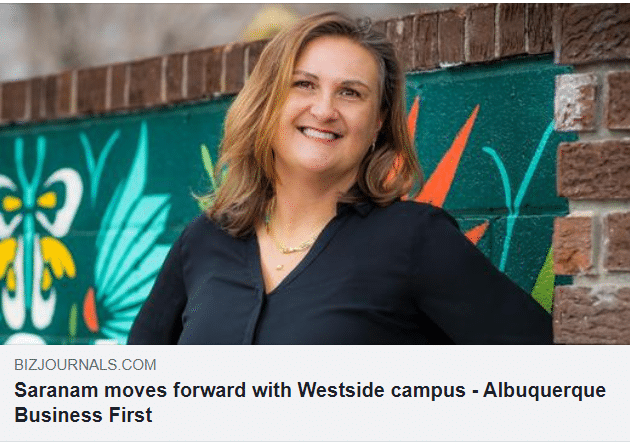 Saranam Moves Forward with Westside Campus
By Meagan Nichols
Editor-in-Chief, Albuquerque Business First
A local nonprofit dedicated to helping families end their homelessness just took a step forward on its new Westside campus. READ MORE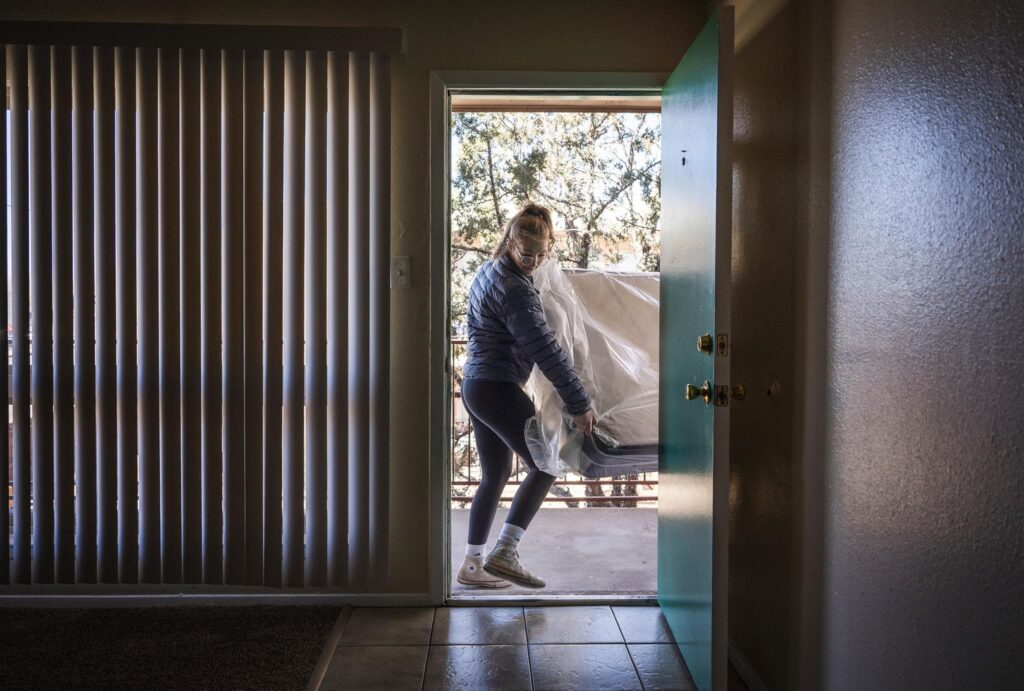 Support for families: Nonprofit that helps people who are homeless gets mattress donation
By Raul Flores
Journal Staff Writer
Saranam, a local nonprofit for homeless families, received close to 40 mattresses Tuesday as a donation from American Home Furniture and Mattress.
Dozens of high school students from Albuquerque Academy volunteered to help unload and deliver the $20,000 worth of new mattresses, according to a news release from Saranam. READ MORE
$20,000 in mattresses donated to local non-profit
By Audra Claire Davis
Reporter, KRQE
ALBUQUERQUE, N.M. (KRQE) – A local non-profit, Saranam, got a big donation from American Home Furniture and Mattress. American Home donated nearly 40 mattresses for the families exiting homelessness in Saranam's program on Tuesday, Feb. 28. SEE MORE
Homeless Families Receive Thousands in Supplies from ABQ Elementary School Students
By Josiah Ward The Paper
Reporter,
The holidays have come and gone, but it's never too late to highlight the generosity of others.
Thanks to holiday drives at Double Eagle Elementary School and the second-grade classrooms of Manzano Day School, the local nonprofit Saranam received over $2,400 worth of supplies. READ MORE
Saranam receives $1M donation for expansion to Albuquerque's Westside
Jan 7, 2022
Saranam was featured on KRQE News 13, highlighting the impact this gift will make on the program's expansion and the community.
Media/Information Requests
If you are a member of a news or media organization and need assistance, please contact:
Dianne Campbell, Director of Development
Main:(505)299-6154 ext. 103
Direct: (505) 934-9110
dcampbell@saranamabq.org
Tracy Weaver, Executive Director
Main:(505)299-6154 ext. 102
Direct: (505) 917-7481
tweaver@saranamabq.org