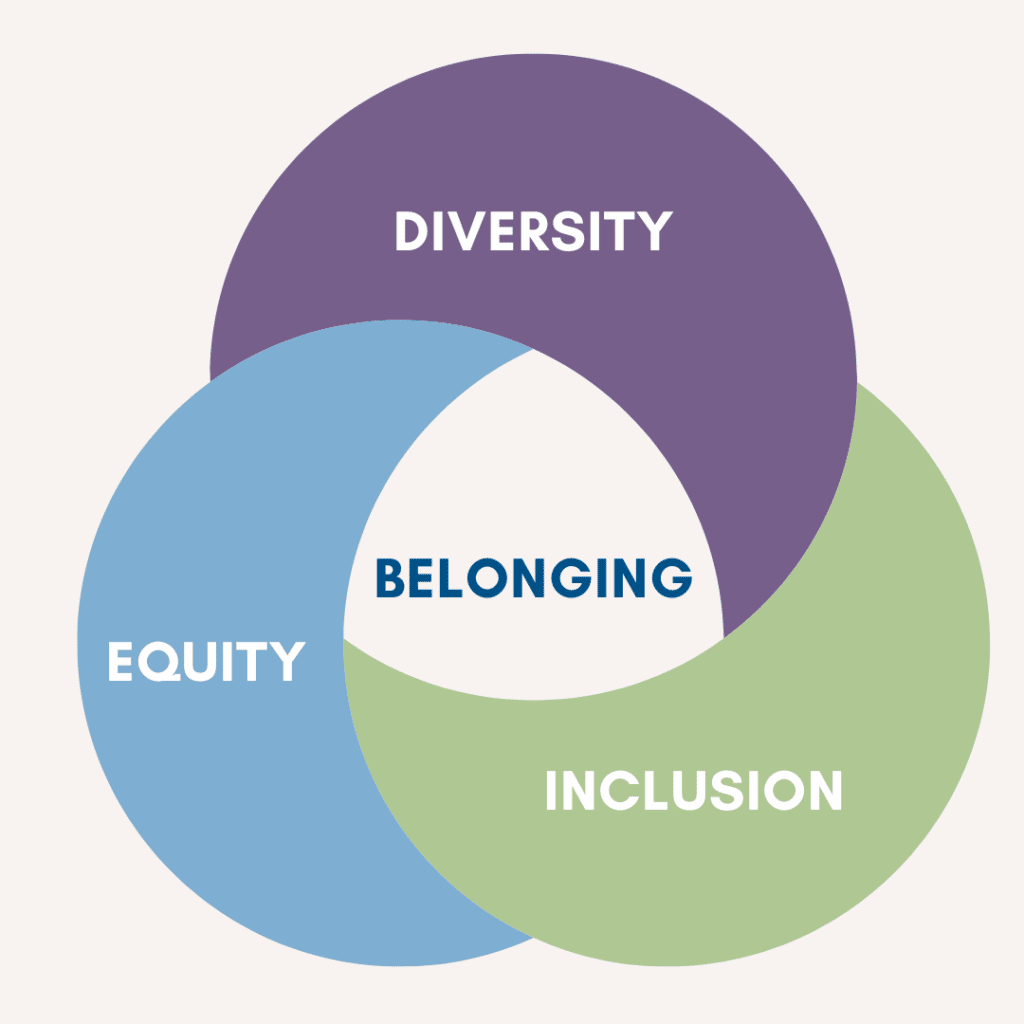 Saranam is a place of belonging.
As residents, our families know that they hold a valued place and that their voices inform and guide our work.
As staff, we recognize that the unique contributions of our lived experiences and areas of expertise elevates our work to its highest effectiveness.
And as a community, we believe the diversity of backgrounds and perspectives we represent is what makes Saranam the vibrant, welcoming place that it is.
Our belonging makes us stronger.
We always want our work to reflect the strength and wisdom of our community. That is why we teamed up with Fidelity Investments and Common Impact to codify a sustainable diversity, equity, and inclusion (DEI) strategy to strengthen our organization and the community we serve.
What does DEI mean? Here is an overview: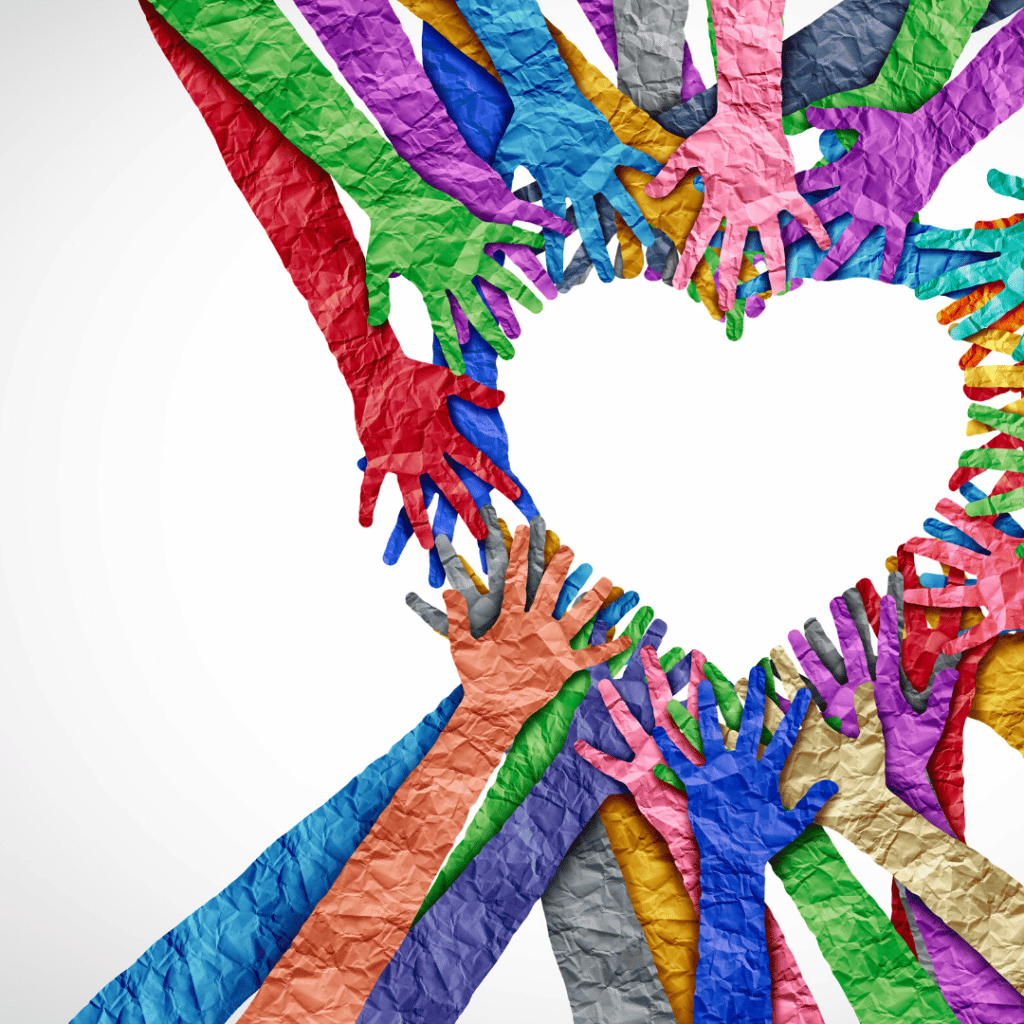 Diversity– diversity is all the ways people represent different perspectives, backgrounds, and lived experiences.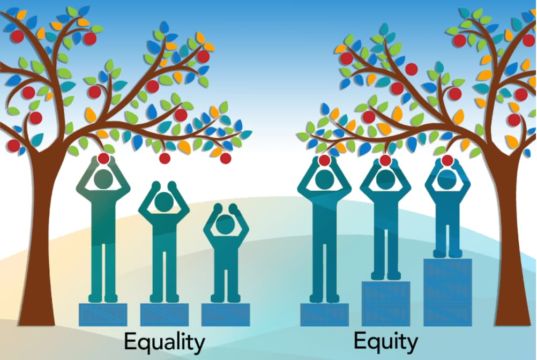 Equity– equity is about ensuring fair treatment for everybody and creating equal access to opportunity and resources for success. (Image source: Equity vs Equality. Northwestern Health Unit)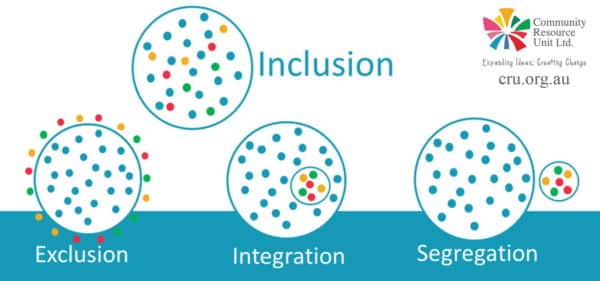 Inclusion– Inclusion is purposefully building a team that encourages belonging for a diverse workforce and welcomes full participation in all levels of an organization. (Image source: CRU-Inclusion-Graphic Community Resource Unit Ltd.)
---
Putting it into Action
Through four-months of training, our leadership team identified several areas in which these principles can be meaningfully woven into our work and the culture we create.
The first is by updating our core values and developing a diversity statement to anchor our commitments.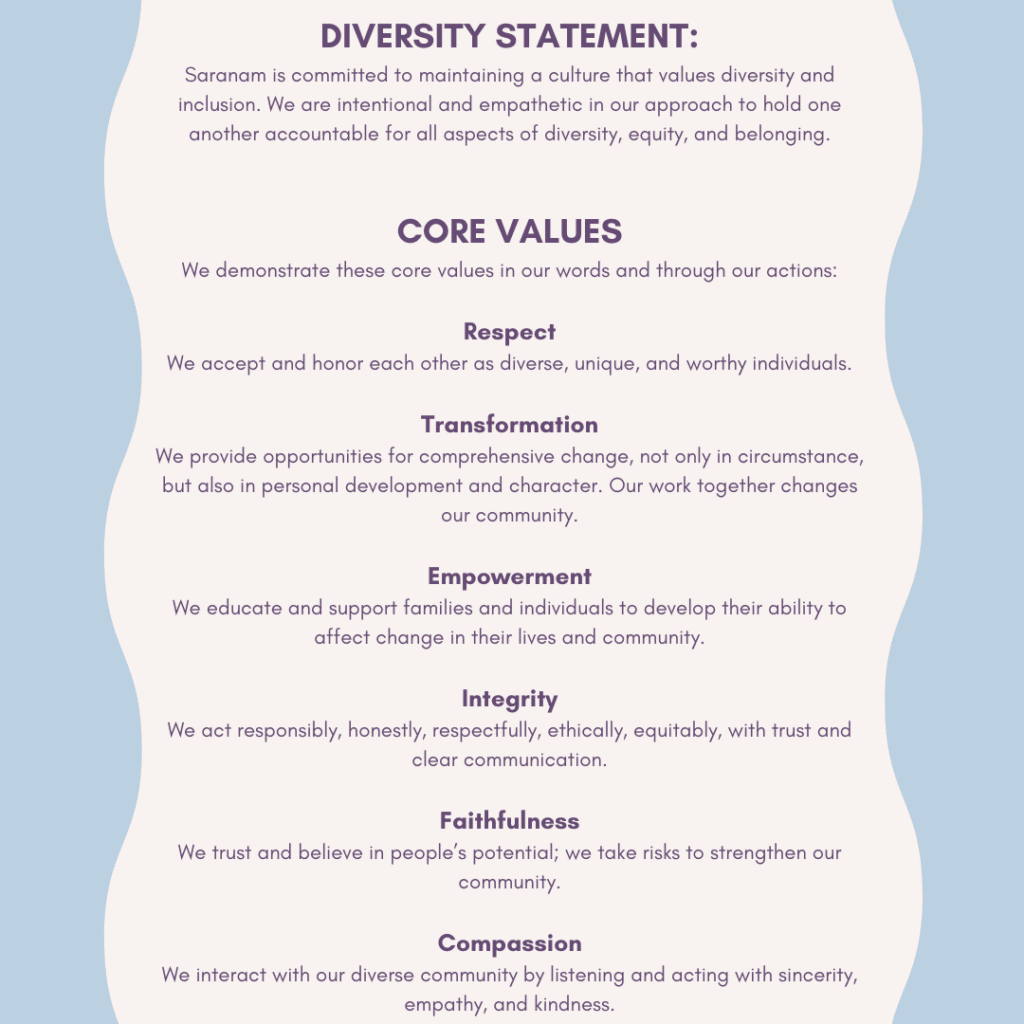 The training also yielded a guide for aligning our hiring practices with DEI principles and provided us with additional projects to continually ground our culture and engagement in this framework. We have wholeheartedly begun undertaking these activities we are excited to examine how they strengthen us.
Building on our Momentum
Our continued learning will be aided by the collection of over 30 DEI books given to us for our staff library. Additionally, our Board of Directors has echoed our commitment to this paradigm and has formed a committee to ensure these principles remain at the forefront of our work.
This effort is part of our continual commitment to grow using best practices. We also know that in modeling this to our families, we are inspiring new sprouts of belonging that will grow throughout our community. As we bring our mission to new people, our dedication to upholding these DEI values will ensure that we all grow with our best foot forward.