By: Jennifer Walsh, Saranam Volunteer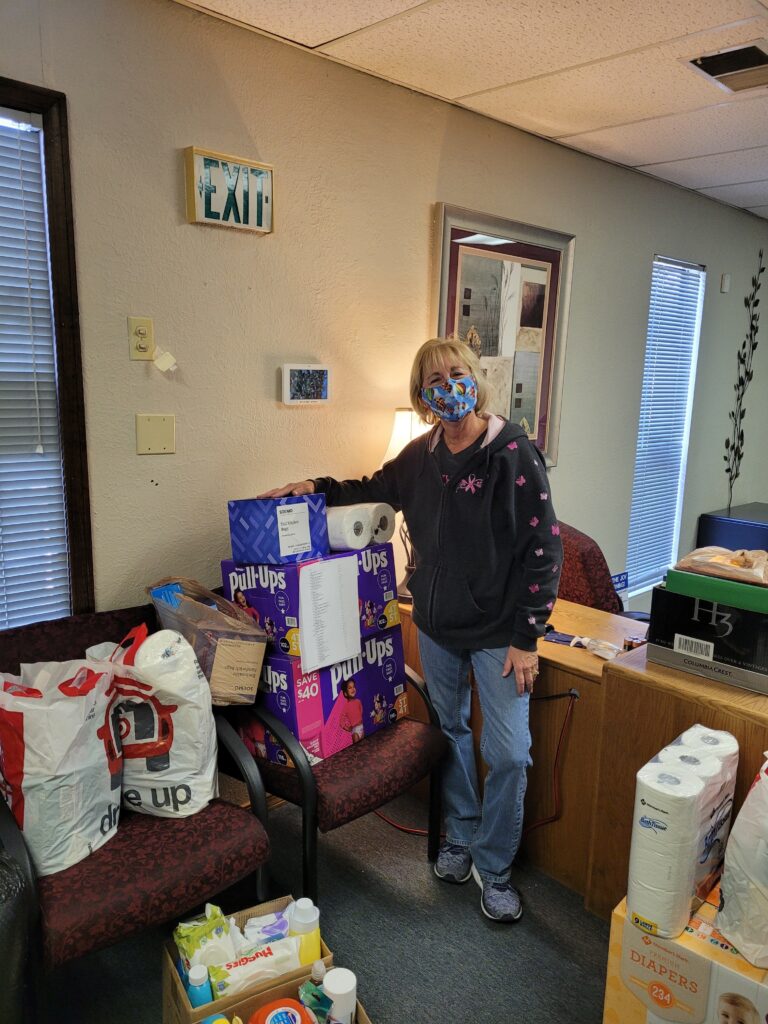 Shortly after we moved to Albuquerque in 2018, our relatively new 55+ community held a fundraiser with all of the proceeds going to Saranam.  I have been hooked ever since! In the last five years, I have not only donated money, but have also spent many hours volunteering in various capacities because of how deeply I believe in their mission!
How I Volunteer
In my capacity as a volunteer, I have entertained children while their parents attended training, organized the warehouse and distributed monthly supplies, sorted community donations, assisted with alumni gatherings, and helped clean up the contacts database. This has given me a chance to interact with many members of the dedicated Saranam team. It is so enriching to see the wonderful work they do every day, to support these families and make powerful and positive differences in their lives.
What it Means to Me
2023 is my 5th year decorating an apartment for a new family and my 4th year working with a dedicated group of generous ladies in our 55+ community.  Our team members agree that it's very rewarding to watch an empty shell of an apartment turn into a home filled with loving touches from A to Z!
Our team tries to think of every touch we'd want to see in our own homes as we furnish the apartment to include a fully equipped kitchen, Mommy "pamper basket", age-appropriate toys for all the kids and inspirational uplifting wall/table art. I love watching the videos of the new families after they move in. They are so happy to be at Saranam.
It brings tears to my eyes to know that we made a positive difference in someone's life!
Join Us!
We're all on this earth for such a short time, it's important to make a difference and give back to our communities in whatever way we can. Whether that's donating money, time or in-kind new/gently used donated items, anything helps.
Through this incredible program a community environment develops, where everyone cares about and supports each other.  Now that's a winning approach in my eyes!